LED Display
World's Best Quality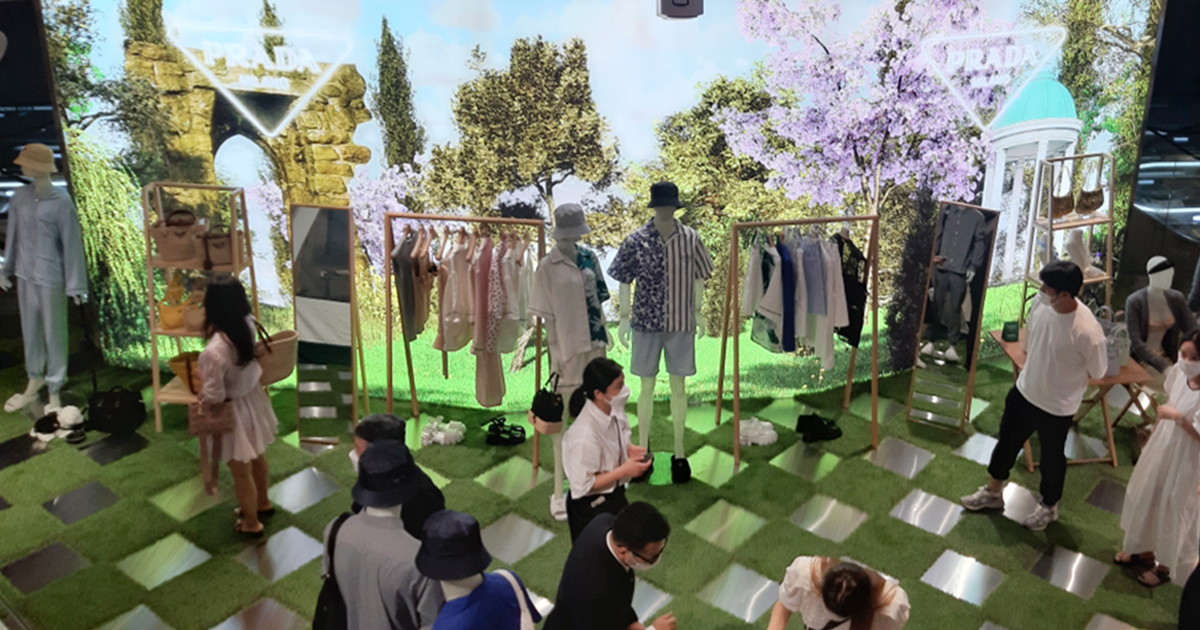 "FAB Lite" maximizes product advertising
with natural image production and tactile texture expression.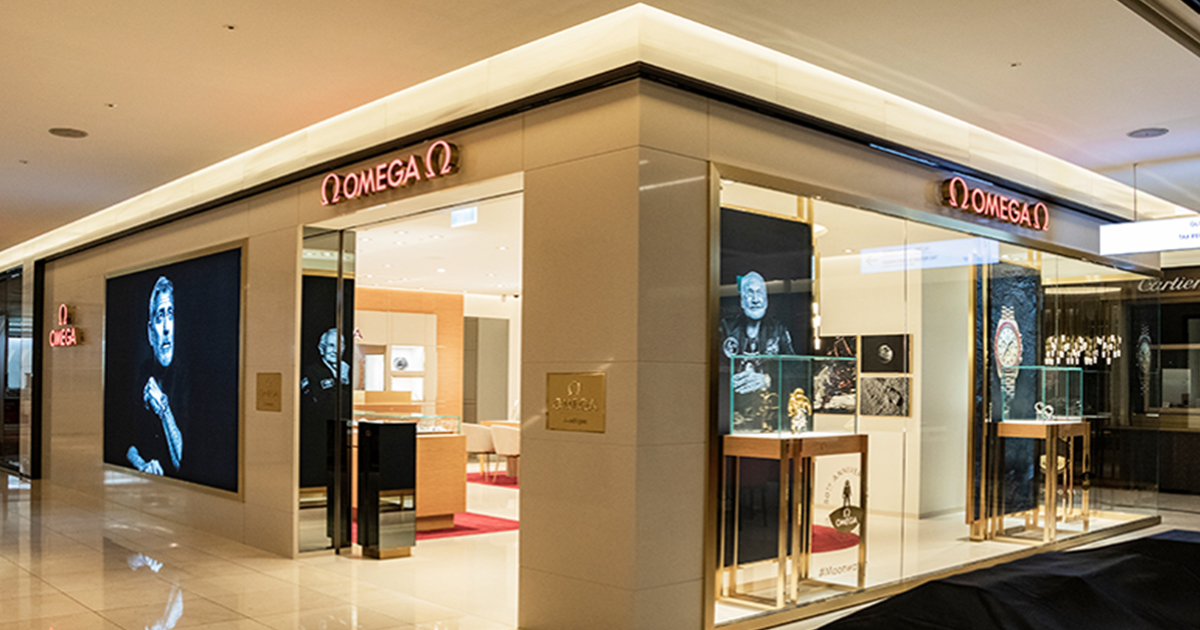 "FAB Lite" works with famous brands in the world.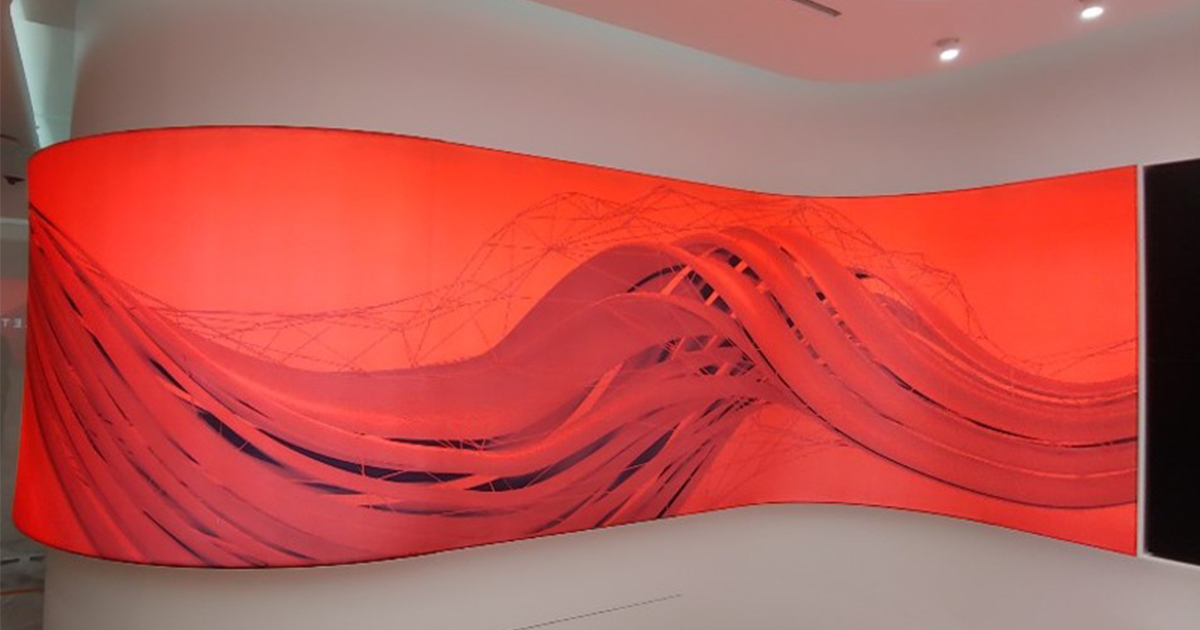 Raise the dignity of the store
with a lively three-dimensional expression.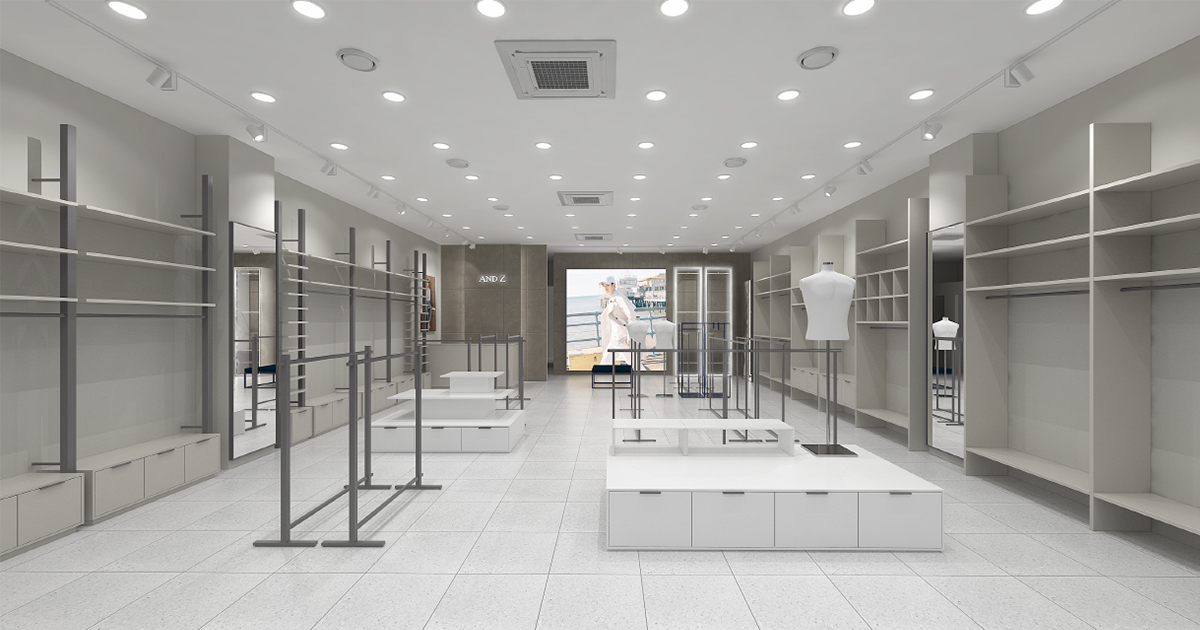 ALCOREA Co., Ltd. considers customer satisfaction
as the highest priority with products and services
that are differentiated from the highest quality.
Light Guide Panel
AD&Lighting's light guide panels are thin, multipurpose, and highly energy-efficient back lighting
technology with 20-year manufacturing experience; it provides bright and uniform light. The self-designed pattern processor is programmed with an AI algorithm to automatically adjust pattern intervals based on the size of the panel to manufacture the panel with the best light uniformity.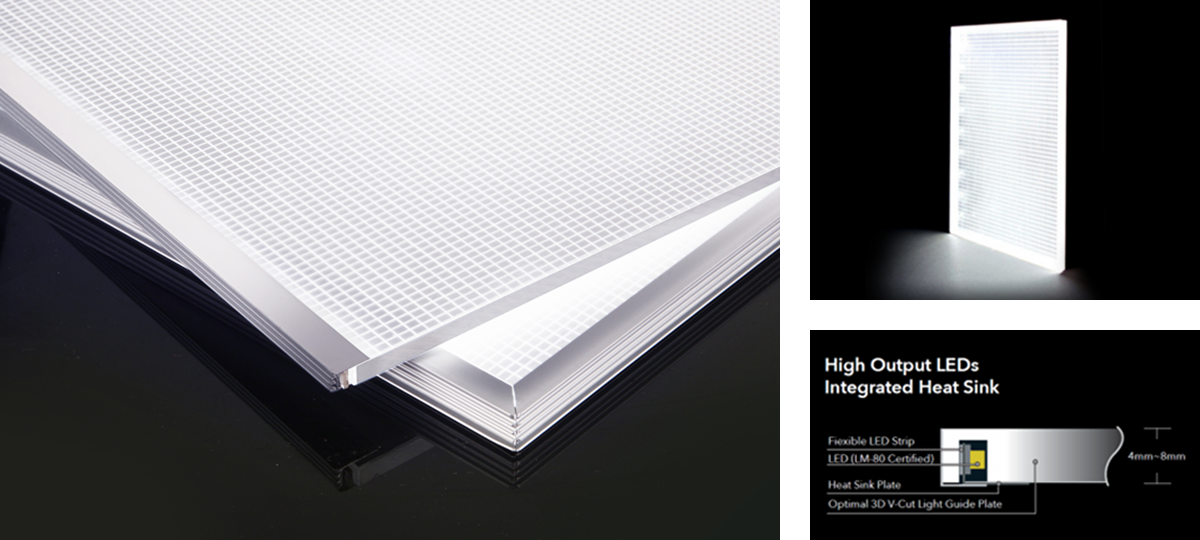 AD&Lighting's advanced technology maximizes the energy efficiency
to provide customized light guide panels the client wants. We provide appropriate frame types for the project for performance and reliability,
and we can manufacture panels with a size of 3,000mm x 2,000mm at max.
Frame A

Frame A holds the side that LED is attached to with an aluminum frame to efficiently release the heat caused by LED.

LED Color Temperature : 3000, 4000, 5000, 6500K

5mm New cast Acrylic Sheet

Frame B

Frame B holds 5mm acryl and 3mm MDF with aluminum frame so it is great large-size manufacture. Reflection sheet attached to the backside is laminated with MDF and does not deform even after a long term use.

Frame C : Double-sided lighting panel

Frame D

Frame D has aluminum frame holding the four sides and a aluminum complex panel support on the backside, making it a great choice for large-sized products.

Frame E

Frame E is designed to be compitable for RGB LED or Dynamic LED.

Frame F

Frame F is designed for RGBW LED
Light guide panels can be used as a backlight for various purposes.

Graphic Backlight
Information Desk Information Desk and Logo or installed inside the glass
Onyx, Marble, and Stone Backlight Backlight construction material for hotels, offices, and other premium residential buildings.
For museums Lights for exhibits, sidewall panel, and exhibit information boards
Advertisement Display Backlight paper and the plastic poster is mounted inside a thin advertisement case
Retail Display Display backlight to emphasize retail shelf and display case
Light Guide Panel
LED
Size
Colour Temp
CRI
Frame Types
Standard
3,000 x 2,000
3000k - 6500k
>80
A, B, C, D
>95
A, B, C, D
Dynamic White / RGB
3,000 x 2,000
3000k - 6500k
>80
E
RGBW
3,000 x 2,000
F